Behind the brand
What separates good from great? It's all about the little things….
The relationship between Brisbane-born Mitchell Ogilvie and Richard Bowman Menswear has evolved from mutual admiration to ongoing collaboration over a number of years, culminating in their new made-to-measure showroom on George street, Sydney.
The two organisations recognised the enormous opportunity that Sydney presented when it came to personalised tailoring, and their partnership has proved to be a "winning formula," says Mitchell Ogilvie Tailoring Director Aung Lynn.
"We decided to open in Sydney because we thought we could bring the heritage we both have into healthy business here," Richard Bowman says.
"The Mitchell Ogilvie name has already been established in Australia for 38 years and we service customers in Sydney, Melbourne, Adelaide – even going as far as Papua New Guinea. We have customers all over the world, not just Australia," Lynn says. "Richard has a large following; he's been in the menswear business for 30 years so his name is very important."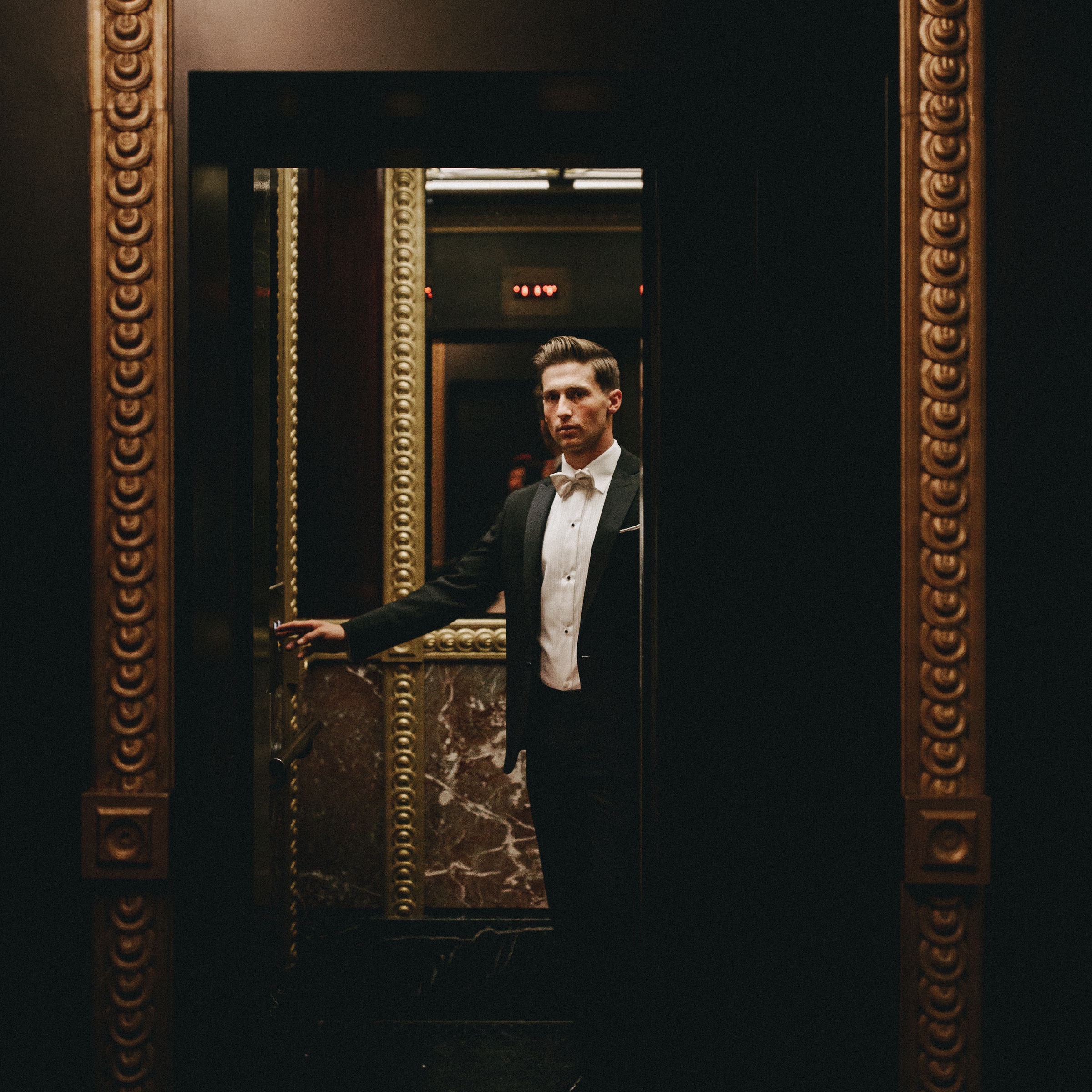 "We care about the outcome for the customers"
And there's never been a better time to enter the Sydney market thanks to huge growth in the popularity of made-to-measure.
"The tailoring, made-to-measure, bespoke business continues to grow significantly ," Lynn explains.
"People want something unique – they want the lapel wider, they want a peak lapel, they want an unlined structure, they want to choose the fabric so that when they wear it, it's a one off. When they are investing money in a suit, they want to look good."
In addition to an unrivalled reputation for sourcing and personalising high-quality products at an affordable price point, the team pride themselves on the relationships they cultivate with their clients.
"The biggest difference is that we don't sell anything to our customers, we build relationships," Lynn explains. "That relationship is formed when the customer trusts your judgement and your opinion. That's where our success lies."
"We care about the outcome for the customers," Bowman says. "[They can expect] precision and reliability."
Written by Lauren Williamson